Substantive editing sample 71:
Checking for matches
The substantive editor addresses lack of concreteness, wordiness, and many other problems. The goal is to make the text understandable with a single reading. In the original of this sample, leading into a procedure, a typical reader will have to read the text several times before discerning its meaning.

Skip this sample and advance to the next one in the series.
This sample is presented here with the author's permission.
Original
Click to go to the markup.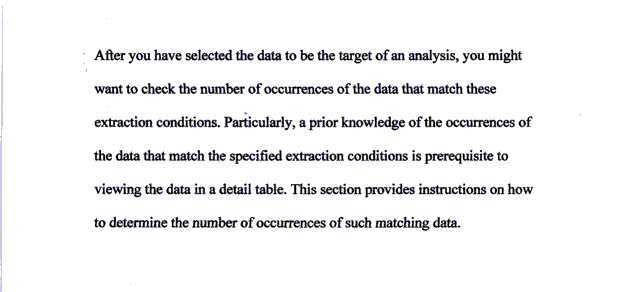 Markup
Click to go to the result.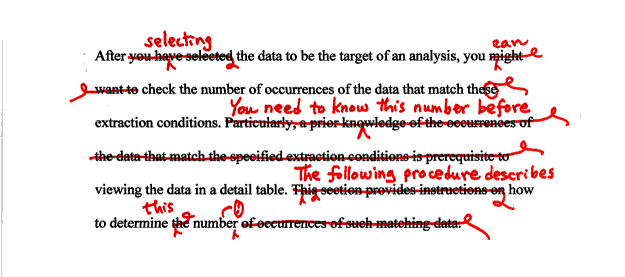 Result
Click to go to the next sample in the series.



Go to the next substantive editing sample in the series
Go to the previous substantive editing sample in the series
Go to the list of substantive editing samples
Go to the list of copyediting samples
Résumé: Web version or PDF (printable) version